Lynda.com From LinkedIn
An online library of instructional videos that can help anyone learn
Cook Memorial Library is excited to offer our patrons access to Lynda.com from LinkedIn. This massive open online course website offers free online video tutorials from industry experts on technology, business practices, and creative techniques. Learning can happen anywhere with LinkedIn apps on your computer, mobile device, and TV, featuring enhanced navigation and faster streaming for anytime learning. You can learn at your own pace using courses that are relevant to your present level of ability. Whether you are a novice needing to start from the ground up, or a professional looking to spruce up your knowledge base, there's an offering here for you!
Lynda for Libraries allows you to watch videos in small, easy-to-manage chunks, and to return to the lessons at your convenience. Course offerings include:
Business: Explore a wide range of business skills from project management & negotiation to leadership skills & online marketing strategy.
Design: Learn to design a logo, create eBooks, or just how to use a Pen tool.
Developer: Learn how to code, create, and build web applications.
IT: Learn how to solve real-world practical computing issues and practice for certification exams.
Marketing: Learn how to develop, implement, and measure a winning marketing strategy.
Web: Learn how to design and create a website with Lynda's web design tutorials.
​And much more!
• This program is supported by the Institute of Museum and Library Services through the Library Services and Technology Act, administered by the State Library of Oregon.
---
Creativebug - Arts & Crafts
Celebrate Creativity! Creativebug has more than 1,000 award-winning art & craft video classes taught by recognized design experts and artists.
Unlimited Access - Enjoy guilt-free inspirational screen time.
Projects you'll love - Nurture your creative soul by learning new skills.
Do something just for you - Learn easy ways to practice your craft every day.
Creativebug is the number one inspirational resource for DIY, crafters, and makers. Click below to start learning today.
---
Learning Express Library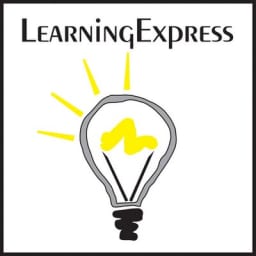 LearningExpress Library is your interactive online learning site for all ages. Features include: practice tests and tutorials, career certification and licensing, exam preparation college entrance and graduate school admissions, exam preparation GED exam preparation, basic skills improvement in reading, writing, and math.
Adult Core Skills

Build math, reading, writing, speaking skills and prepare for citizenship exam

Career Preparation

Explore career paths and prepare for college, occupational, and military exams

College Admissions Test Preparation

Preparation for standard entrance exams including ACT, SAT, AP, etc.

College Students

Build math, reading, writing, science skills and prepare for college and graduate school placement exams

High School Equivalency Center

Build basic skills in preparation for GED or other high school equivalency credentials

Computer Skills Center

Video tutorials on Microsoft Office tools, Adobe Illustrator and Photoshop, and Windows and Mac operating systems. Basic computer and internet tutorial videos are also available

Recursos para Hispanohablantes (Resources for Spanish Speakers)

Recursos en español que incluyen matemáticas, lectura, escritura, habilidades para hablar y preparación para los exámenes de ciudadanía y GED

(Spanish language resources including building math, reading, writing, speaking skills, and preparation for citizenship and GED exams)

School Center

Practice, lessons, and study aids for elementary, middle, and high school students

Job & Career Accelerator

Job listings, career resources, resume and cover letter writing tools and instruction
Click below to start learning today!

---
Duolingo - Learn a new language
Duolingo is the best free online language-learning program you can find. Unique features and a clear structure make it a compelling platform for learning or strengthening your skills in several languages. It's the only free language-learning program that gets it right. Click below to start learning today.
---
Oregon Driving Exam Tests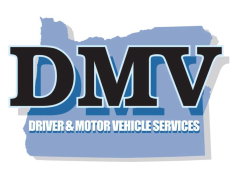 Making it to a sweet hike in Mt. Hood, checking out some great theatre in Ashland, or taking the trip to see the Ducks play the Beavers in the statewide "civil war" is significantly easier if you don't need someone else to drive you. And now, getting your license to operate a motor vehicle is easier than ever. This site has step-by-step instructions that includes everything you need to make your trip to the Oregon DMV stress free. Whether you are looking to get a learner's permit, renew your license to drive a car, getting one for the first time, or looking to ride a motorcycle or Mack truck, we've put together DMV practice tests for you. The questions are very similar to the real thing and if you are a visual learner, we have visual aids to help you understand what the questions are truly asking. Click below for everything you need to pass with flying colors the first time. If you're interested in a commercial driving career, check out these free CDL practice tests!
---
Puedo Manejar
Examen de manejo practico en Oregon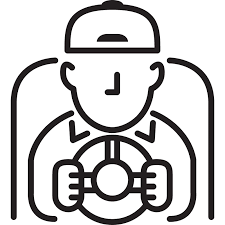 Aprobar el examen escrito para su licencia de conducir de Oregon la primera vez! Utilice esta prueba de práctica gratuita para ayudarle a prepararse.
Haga clic a continuación para empezar a aprender a conducir hoy.
---