Library2Go


Meet Libby, the new streamlined app from OverDrive for borrowing and reading ebooks and listening to audiobooks from your local Library2go. This free app created by OverDrive is super simple and available for android, iOS, and Microsoft devices.
Install the Libby app from your device's app store.
Open the app and find your library's location on the map.
Find your library: Search by ZIP Code or search for LEO Listens - Libraries of Eastern Oregon
Enter your library card number and password.
Search for and borrow ebooks and/or audios.
Tap "Start Reading or Listening "to begin your book. Enjoy.
Have questions? Go to: Libby Help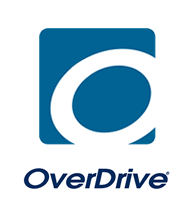 Your OverDrive app is still supported too. Have questions? Go to: OverDrive Help
Library2Go Borrowing Policy
Your Library account must be current and in good standing at all times to be able to use Library2Go.
Each account may have up to 6 Library2Go items checked out at a time. Once the downloaded files expire they are no longer playable/readable. Expired files may require manual deletion on some devices. A title may be checked out again if there are no holds on the title. You will be notified by email when a copy you have placed on hold is available.
Note: Your check outs and holds at Library2Go do not count towards the items you check out at your local library.
---
hoopla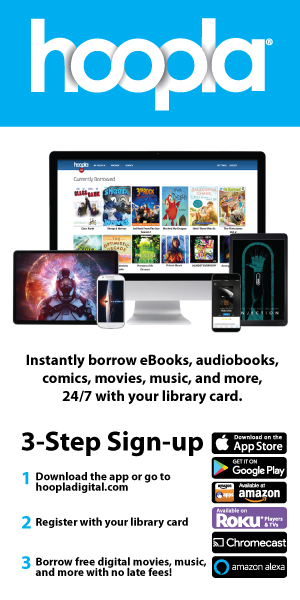 Hoopla offers thousands of movies, television shows, music albums and audiobooks from major Hollywood studios, record companies and publishers. Hoopla also offers eBooks and comics! Instantly stream or temporarily download up to 8 titles every month for free with your Cook Memorial Library Card.
Content can be streamed on mobile devices or online. Titles can be downloaded for offline watching or listening.
The borrowing period for a movie or television episode is 3 days, a music album is 7 days, and an eBook, eAudiobook, or comic is 21 days.
Titles are automatically returned. However, 2 days prior to the date when access to the title expires, customers will see a renewal button which will allow them to renew the item and extend the loan period if they wish. This is essentially borrowing the item again, and will count towards the monthly borrowing allowance.
Titles can be returned early.
Available on the website, the AppStore, Google Play, amazon, amazon alexa, Roku, and Chromecast.
---
Additional eBook & eAudiobook Resources
Standard E-Books: A collection of high quality, carefully formatted, accessible, open source, and free public domain ebooks.
Project Gutenberg: a library of over 60,000 free eBooks, featuring the world's great literature here, with a focus on older works for which U.S. copyright has expired.
The Online Books Page: Provides a searchable database to a long list of authors and books that have fallen into Public Domain. Maintained by the University of Pennsylvania, which also highlights a celebration of women writers.
Bibliomania: Thousands of e-books, poems, articles, short stories and plays, in easy formatting to make it accessible to the visually impaired using screen readers and speech synthesisers.
HathiTrust: A partnership of academic and research institutions, it offers a collection of millions of titles digitized from libraries around the world.
Many Books: More than 50,000 free ebooks in a number of genres, you can also search for books in multiple languages.
Free Computer Books: Provides books on computers/coding, mathematics, technical books, and more, as well as lecture notes. This site only provides links, the books are hosted on multiple other sites.
Librivox: provides free public domain audiobooks, read by volunteers from around the world.
International Children's Digital Library: a digital library of outstanding children's books from around the world and in hundreds of languages.
Internet Archive: a library of fiction, popular books, children's books, historical texts, and academic books based on a wide range of interests. Includes archives of old radio shows too.
Questia: a library of more than 5,000 free books filled with classics, rarities, and textbooks; they also offer tutorials for writing research papers.
Free eBooks.net: Offers five free books per month of fiction, nonfiction, academic, textbooks, and (children and adult) audiobooks.
ProPlay: Offers the text of professionally-produced stage plays.
Audible (Amazon): They are offering some e-audiobooks for free, esp aimed at children
The Chronicles of Now: Short fiction torn from today's headlines; major authors are commissioned to write short stories inspired by news of the day.
Ghost City Press: Offers pdfs of their annual Micro-Chapbook Series; poetry.
Junior Library Guild: Offering free access to online reading platforms. Includes access to Aiden Tyler, Quaran-Teen, a new and original story being updated in real time, illustrated, and read aloud by Rex Ogle each week.
enki: Offers open access to a large range of e-books; includes graphic novels and kids' comics.
Epic Stream: A list of where to find the over 450 volumes of manga being made available to read for free online.
Roadmap to Resilience: Recommended by PC Behavioral Health, this book by Donald Meichenbaum, Ph.D. has been made free and offers help in dealing with the crisis.
---