3D Printing @ Your Library!
The Library currently offers 3D printing via Qidi Tech's X-One2 3d Printer.
The X-One2 is an FDM printer, with the following specifications:
Printable Object Size (Build Volume): 140 mm x 140 mm x 140 mm (5.5 in. x 5.5 in. x 5.5 in.)
Minimum Layer Resolution: 100 Microns (Maybe 50 Microns, depending on which source you believe?)
Maximum Layer Resolution: 400 microns
Nozzle Diameter: 0.4 mm
Available Filament Type: PLA
Cook Memorial Library accepts print submissions that fit within the library's printer specifications and do not violate the library 3D print policy (Available here) via email, USB flash drive, or SD card, in STL file format!
Currently, the library charges an in-advance flat fee of $2.00 + $0.10 per gram per object for 3D printing, as calculated by the library's CURA print "Slicer" software. We also require that patrons fill out a 3D printing application (Available here) which provides library staff with your contact information, a description of the object, and provides any custom print instructions you want fulfilled!
Contact Ryan @ the library if you have any questions!
---
3D Printing @ Your Library
Models!
If you are interested in 3D printing objects, but don't have 3D model making software, library staff suggest TinkerCad as a free online option for exploring 3D model creation! If you are interested in printing, but want pre-created models, Thingiverse has thousands, or tens of thousands, of available free models, as well as contact information for creators who may be willing to undertake custom design work (For a cost)!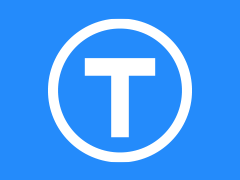 Google is also an excellent search source for locating models, designers, and other websites that may provide free, or charge, 3D model files for printing! Anyone interested in a life-size replica of the Iron Man suit?
---